How often do you produce content? Depending on your business and your online audiences it could be a weekly, twice-weekly or even daily affair. Chances are you've got a formula that works for you and that's what you stick with.
Now let me ask you another question: how often do you go back over content you've published previously and update it, add to it, and generally give it a new lease of life?
Many business owners will openly admit that they have never, ever gone back to content they've published and updated it in any way, shape or form.
Unfortunately, they are letting a great opportunity go a-begging, and so are you if you're not reviewing and updating your online content on a reasonably regular basis.
Consumer preferences, industry trends, and buying behaviors change, which is why a piece of content you wrote a year ago may not be as applicable today as it once was. In fact, anything over a year old is almost certainly in need of a refresh, and that's where a content marketing audit comes in.
Let's also not forget that SEO trends change too, and your online content may no longer adhere to industry best practices. At best, you'll be missing out on some organic traffic. At worst, you could be being penalized by the search engines for employing a content tactic that was perhaps once okay but is now frowned upon.
Okay, so unless you employed a black hat SEO practitioner to flesh out your SEO strategy, the chances of your older content actually harming you are slim, but you get the idea why a content marketing audit is important nonetheless.
So what exactly is a content audit?
In a nutshell, a content audit is a qualitative (as opposed to quantitative) analysis of everything your business has ever published online that's indexable. And before you ask, no, you don't need to go back and check all your social media posts. Just focus on your blog content for now.
Through the content audit, you'll identify posts that are outdated, stale, and, sometimes, totally irrelevant in today's online world. You'll then have the opportunity to update these pieces of content and make them shine once more.
Furthermore, a complete content audit will also help you identify your best performing content, which, you may decide to promote again, as well as any content that should be deleted permanently.
It's also a good followup activity to a general website audit.
Sound time-consuming? It is (a bit), but a thorough content audit can be worth its weight in gold.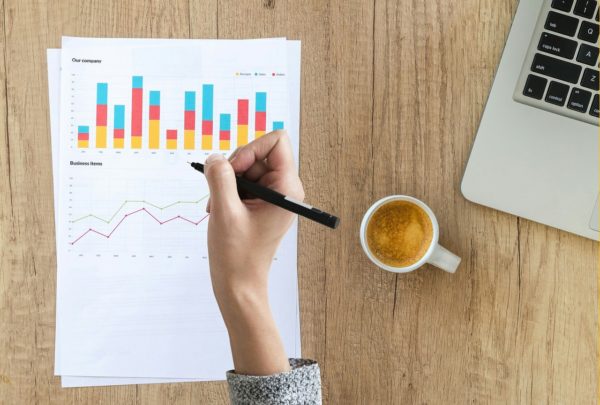 What is the purpose of a content audit?
As already mentioned, your older content could actually be harming your SEO efforts – not to mention your reputation – so you obviously need to address any issues of this nature. But how else can a content audit help you?
Here are just some of the things it can help identify:
Content that requires editing to improve quality
Content that needs updating to better represent your corporate voice
Content that needs to be made more current (updated)
Content that could be combined as the topics/subject area overlap
Content that is no longer relevant and should be deleted (stuff that doesn't reflect your business strategy, niche and/or culture anymore)
The best way to prioritize the editing of content
Which content is ranking for which keywords
Which content should be ranking for which keywords
Ways to boost organic search performance
The strongest pieces of content on a domain
The weakest pieces (potential content marketing opportunities)
Other content gap opportunities
Which content your audience seems to prefer
Pages with high impressions, but low conversions
Ideas for future content
The bottom line is if you don't know what content you've got, let alone how it's performing, you can't improve going forward. And the only way you can get a handle on what you've got is with a content audit.
Before you start, you'll need a content inventory
First and foremost, before you even consider conducting a content audit you need to create a content inventory. This is basically a comprehensive list of all your content, documenting the title, URL, and description of each piece of content.
Sounds easy, right? But consider you've only been publishing blog posts for, say, a year, and have been doing so on a weekly basis. That means you've got at least 52 different posts you need to document and analyze.
By anyone's standards, going through and manually entering the title, URL, and description of all these posts into a spreadsheet is going to consume a fair bit of time – time that could be spent producing more great new content.
Imagine if you've got thousands of posts and have never audited them. It would take you an eternity to do so.
Luckily, help is at hand, and it comes in the form of automated tools.
For example, Screaming Frog's SEO Spider is a tool that will crawl all of your website URLs and allow you to save them as a CSV file. In fact, this tool will do a lot more than that.
It'll also provide a very thorough SEO overview of your website, including broken links, redirect loops/chains, duplicate content, as well as page title and metadata analysis – useful for identifying page titles and meta descriptions that are too long, short, missing, or duplicated across your website.
The best part of all is that it's free for up to 500 URLs!
URL Profiler is another tool that will help you create your content inventory. It can be configured to retrieve a huge amount of information. The only downside is that it's not free, but there are a few paid plans to choose from, depending on your business needs.
What a good content audit should cover (the very basics)
I'm not in the business of producing content just for the sake of it, and I'm definitely not a fan of creating content that literally skims over a subject that deserves a more verbose treatment. That's why I'm going to keep this section very, very brief.
Don't worry, though, everything you need to perform a full, killer content audit can be found in our free 8-stage content marketing audit eBook. This excellent resource covers all the aspects you need to ensure you are getting as much value as possible from the content you produce.
Not ready for an 8-stage content audit just yet? You can conduct a mini-audit by just following stages 1 and 2 in the download.
1. Assess your content against your buyer personas
You should already have buyer personas for your various customers and prospects. If you haven't, you're missing a huge opportunity, one that should be defining your entire content marketing strategy.
In theory, you should be able to match every piece of content with a particular buyer persona. If you can't, you could be neglecting some of the people who potentially matter to your business – and that could mean lost sales opportunities.
2. Identify any gaps
Sift through your findings and look for gaps. You'll almost certainly have some, either content that isn't linked to a buyer persona or a buyer persona that doesn't have any content targeting it.
Now you can start brainstorming ways to fill those gaps. Maybe the particular buyer persona with no content targeting it isn't actually going to yield much in the way of results. Moreover, there might be an opportunity to rework some existing content and make it appeal to a different audience/persona. These kinds of opportunities are quick wins as they enable you to reach multiple audiences with little effort. Just be sure not to duplicate content anywhere, ever.
3. Analyze performance
What's hot and what's not? You should be able to answer that question once you've got all the juicy stats relating to your various published content – number of page views, social shares, click-throughs, bounce rates, comments, etc. It's all relevant and helps you assess what's resonating with your target audience(s).
4. Present what you've found
Justifying content marketing budgets can be very hard. After all, results are not always cut and dry as they are with PPC and other forms of advertising. But, if you can highlight how certain types of content are really striking a chord with your customers and prospects, justifying the time spent producing content become much, much easier.
While you might not think a content audit can have that much of an impact and your time would be better spent focusing on other initiatives, the reality is that it can identify some massive quick wins, as well as potential issues.
I'm a full-time freelance writer and Managing Editor at Creative Mindscape who is lucky enough to call the tropical paradise that is the Philippines my adopted home. In my spare time, I love to dabble in cryptocurrencies and play with my three young children. One's a stressful, non-stop rollercoaster ride; the other is cryptocurrencies.