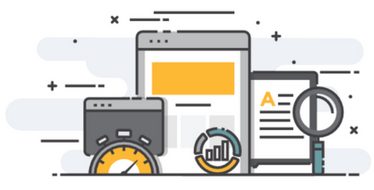 Creative Mindscape's highly-skilled team manages diverse content programs across multiple business sectors. Our editorial expertise, along with our technical and scientific backgrounds, has enabled us to develop and execute award-winning content marketing strategies for government agencies, non-profits, and businesses in the private sector.
In addition to working with large organizations – such as Oracle, TomTom, and Forbes – we have helped hundreds of small- and mid-sized businesses drive brand awareness, engage audiences, and generate leads.
Content Strategy

We will create compelling and valuable content, both onsite and through your online channels, to reach target audiences and influence them with compelling insights. Creative Mindscape works within the guidelines of your brand, developing a tailored content strategy for your objectives. Our methodology provides consistent and residual ROI, and we offer as much assistance as you need with no retainer fees or agency overheads.

Content Production

Whether it is website copy or digital assets, our creative team is passionate about producing exceptional content that meets the needs of both your prospects and your existing customer base. Our in-house writers and designers work directly with clients throughout the content development process. Picking the right media and delivery style (whether it is an infographic, white paper, or blog), we will help you showcase your business with the best content in your marketplace.

Editorial Services

Our editorial team has decades of experience in content execution – both at the local and national level and at some of the world's largest media outlets. Use our custom editorial services to ensure your content is always on-topic, on-brand, on-voice, and optimized while also meeting the highest standard of editorial excellence. Creative Mindscape has provided editorial services for over 15 years to some of the biggest and most successful companies in the science, technology, and manufacturing sectors.

Content Distribution and Amplification

Your content is only effective if it gets in front of the right people. To do that, we utilize industry-savvy distribution and amplification channels to spread your content through a network of trusted publishers and targeted social channels. Targeting local, national or global audiences has never been easier with the right distribution tactics.

Research Services / Content Gap Analysis

Creative Mindscape's research services provide a deep-dive audit of your entire content portfolio. From website copy to digital assets and social media, we identify what you do well and where you could improve. Our content gap analysis then provides you with recommendations for modifying existing content and creating new content that will maximize your marketing budget.

Translation and Localization

In an era of significant digital transformation, opportunities exist across the world for businesses of any size to be truly global in their customer focus. Your content should, therefore, resonate with people wherever they are, in their native tongue. Creative Mindscape has a network of over 1000 writers, across 50 different languages. We offer content translation services in any language for all levels of technical copywriting. From the highly technical to creative, our team ensures you reach the right audience, with the right message.

Industry-Specific Channels

Having a clear path to your customers is crucial for timely content marketing. That is why, no matter how good your content in its presentation and delivery, if people do not see it, there is no chance of it succeeding. Creative Mindscape helps you build a clear picture of your customer personas and their digital journeys, to generate high-quality leads for your business.

Social Media Strategy

Social media is the pivot point for content. This channel allows you to create amplification strategies, which see your content presented to people in ways that resonate with them. We advise on social media strategy and management to help you choose the right networks, publish the right types of content, and reach out to people in ways that get them to share, like, and visit your site.