Whether we like it or not, getting found online relies massively on the search engines of the world. They are inevitably the first place your customers and prospects turn when they need some information or want to find a business that has the products/services they require.
That's why search engine optimization (SEO) is so important for many companies today (and has been for years). However, when budgets are tight, many organizations find themselves having to justify their SEO spending.
This post brings together 15 SEO stats you should know about the big search engines, organic traffic, local search & mobile, and content and links.
Google, Bing, Yahoo et al.
Let's start by addressing the elephant that's always in the room whenever people discuss ranking highly on search engines and that's which of the major search engines you should be aiming to please with your SEO efforts.
Rightly or wrongly, when we talk about SEO and SERPs, there is a tendency to assume we are focusing on Google (and, oftentimes, we are). But what about Bing and Yahoo?
1. In the last six months of last year (2017), Google accounted for over three-quarters (74.09%) of all global desktop/laptop search traffic. Baidu was in second place with 11.43%; Bing third with 7.59%; and Yahoo forth with 5.19%. [Source: NetMarketShare)
So, while it's a good idea to try and please as many of the top search engines as possible (perhaps with the exception of Baidu, unless your customers are predominantly based in China), if you only have enough time/budget to focus on one, make sure it's Google because that's where the lion's share of searches are being performed worldwide.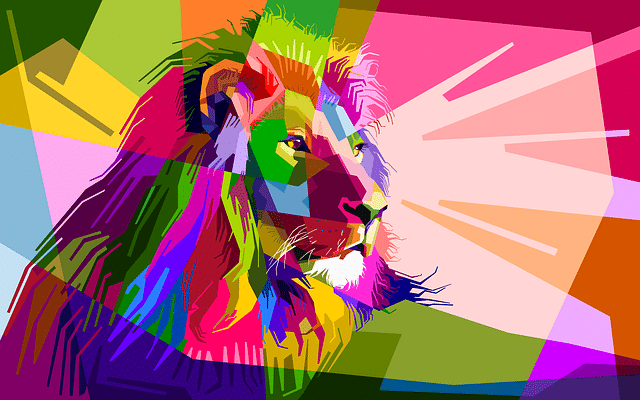 2. Google processes over 40,000 search queries every single second. That's equivalent to over 3.5 billion searches per day and 1.2 trillion searches per year worldwide. [Source: Internet Live Stats]
Google processes over 40,000 search queries every single second. That's equivalent to over 3.5 billion searches per day and 1.2 trillion searches per year worldwide.
Click To Tweet
3. Of all the searches Google sees every day, 15% are brand new. In other words, they've never been searched for before. [Source: Google]
Organic Traffic
Now let's look at a few stats relating to organic traffic – arguably the holy grail of every organization's SEO efforts. That's because, despite PPC ads offering a relatively easy way for companies to appear at the top of the search results, many Internet users choose to ignore them.
4. A whopping 82% of people who know what paid listings are actively choose NOT to click on them. [Source: Varn]
Is that not staggering? Over 80% of people who see a paid ad purposefully overlook it and seek an organic alternative. It's no wonder companies are unwavering when it comes to hitting the top spots in the Google SERPs.
However, while older studies have shown that the first result in the Google SERPs benefits from around 33% of the traffic share – with the second and third positions getting around 15% and 9%, respectively – new research reveals how featured snippets are taking a significant amount of traffic away from the number one organic result.
5. When a featured snippet is present, CTR for the first organic result falls below 20%. [Source: Ahrefs]
Perhaps more sobering is the amount of traffic websites listed anywhere other than the first page in the SERPs lose because Internet users never see them.
6. 75% of users never scroll past the first page of search results. [Source: HubSpot]
Local Search & Mobile
When people are in your local area and searching the Internet on their mobile devices for companies offering similar products and services to the ones you offer, wouldn't it be amazing if your business website popped up!?
That's why local search is so important for businesses that have a brick and mortar presence and whose customers tend to be in the local vicinity.
7. Mobile searches for "where to buy" have grown more than 85 percent since 2015. [Source: Think With Google]
8. Mobile searches for 'store hours' peaked on Christmas Day. [Source: Think With Google]
Even if an individual has had no previous interactions with your business or even heard of you, for that matter, SEO that focuses on boosting your local search exposure can provide the key introduction you need.
9. Nearly 1/3 of all mobile searches are related to location. [Source: Think with Google]
10. Nearly 2/3 of smartphone users are more likely to purchase from companies whose mobile sites or apps customize information to their location. [Source: Think With Google]
So, if you are a local business that relies on people nearby and you haven't been placing significant emphasis on improving your local and mobile search games, you are absolutely, 100% missing a trick.
Content & Link Stats
As a writer, I love content (obviously). And I know just how crucial it can be in helping organizations take their SEO efforts to the next level.
But don't just take my word for it…
11. According to Andrey Lipattsev, a Search Quality Senior Strategist at Google, high-quality content and links are the top two ranking signals in Google's search algorithm. [Source: Search Engine Land]
That's straight from the mouth of a senior engineer at Google!
Okay, so it stems back to 2016, but it's something that definitely still applies today – the key being high-quality content.
For me, high-quality content is content that adds tangible value to whoever reads it. Content that perfectly satisfies their search query. And content that they naturally want to share with all their online connections.
The number of long-tail searches being performed every day is increasing. That means people are searching for very specific information.
12. One-word keywords account for only 2.8% of all the keywords people search for (in the United States). [Source: Ahrefs]
In fact, 5+ word searches account for the majority by far (41.7%).
However, stats relating to long-tail searches really come into their own when we start looking at the number of times certain search terms are searched for each month:
13. 96.54% of all search queries in the US have less than 50 searches per month. [Source: Ahrefs]
The bottom line is that Internet users want information. Give it to them in the form of lengthier pieces of content that add real value. Remember: Long content ranks better. Make the effort to go into detail and provide your content consumers with a ton of value.
A study by Moz and BuzzSumo in 2015 of over 1 million articles (yes, it's a little bit old, but its relevance and sheer size makes it still extremely valuable) found that lengthier pieces of content, so-called 'long-form content', enjoys more likes and shares than its shorter equivalents.
14. Long-form content of over 1,000 words consistently receives more shares and links than shorter form content. [Source: Moz]
15. 70% of SEO experts say data/research is the best type of content for efficient link building. [Source: Content Marketing Institute]
70% of SEO experts say data/research is the best type of content for efficient link building.
Click To Tweet
Each and every time an authoritative website links to a piece of your content or webpage, your entire website reaps SEO benefits.
Key Takeaways
Google is the king of search
Internet users are super wary of paid ads in search
Featured snippets steal traffic from organic results
The vast majority of Internet users never go beyond the first page of the SERPs
Local search and mobile go hand-in-hand
High-quality content is a significant Google ranking factor
Long-tail keywords account for a huge percentage of search queries
Long-form content that includes plenty of data/research is best for link earning
I'm a full-time freelance writer and Managing Editor at Creative Mindscape who is lucky enough to call the tropical paradise that is the Philippines my adopted home. In my spare time, I love to dabble in cryptocurrencies and play with my three young children. One's a stressful, non-stop rollercoaster ride; the other is cryptocurrencies.