We continuously hear how businesses today are undergoing "digital transformation". This commonly used buzzword refers to how organizations are leveraging new and emerging technologies to garner competitive advantages and realize greater efficiency, better insights, and previously unseen opportunities.
But what about digital transformation and its influence in the world of marketing, now that we are living in the age of the consumer?
Consumers today are more connected, more informed and more digitally savvy than ever before. That's why many organizations have moved away from unsolicited marketing material that strives to interrupt their buying journeys, and have started pursuing strategies that seek to engage them over time instead.
A Shift To Customer-Centric Experiences
At the end of 2015, Forrester predicted: "Companies that shift to customer-obsessed operations will gain sustainable differentiation; those that preserve old ways of doing business will begin the slow process of failing."
In the same way that businesses are harnessing the power of technology to drive their digital transformations forward, marketers are creating unforgettable and unparalleled customer experiences with them, too.
Here are three highly significant tech trends that are transforming how marketers today market.
Big Data
The phenomenal rise of social media has led to more data being captured about every aspect of people's lives. The insights that can be obtained from such data are not only deep but extremely powerful for marketing purposes.
For example, a Facebook ad for a business that specializes in cloud storage solutions, directly placed in the News Feed of an individual who has recently updated their status moaning about their existing provider, has a strong chance of attracting interest.
Voice Interfaces
With Amazon, Apple and Google all investing significant amounts of time and money in voice recognition capabilities, the potential of voice search to shape SEO strategies is huge.
First of all, there's the impact it's going to have on businesses when it comes to their mobile-oriented online offerings. Voice search and mobile devices go hand-in-hand, which is why having mobile-friendly web assets is going to be more pivotal than ever in 2018.
Then there's the way in which people actually interact with voice search technologies. That's because more and more are functioning as personal assistants (think Siri, Alexa, Cortana) and that makes people use them differently. For example, a traditional Internet search might be 'social media marketing benefits'. However, someone talking to their mobile virtual assistant might say, "Siri, please tell me what the benefits of using social media for marketing are". Going forward, businesses will need to take this reality into account when they are composing content.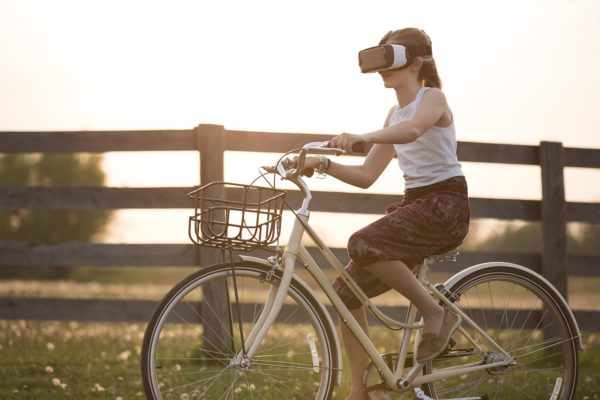 Virtual Reality & Augmented Reality
Both virtual and augmented reality technologies were first used for gaming. However, they are being increasingly utilized by forward-thinking companies to reach audiences in entirely different ways.
Augmented reality, in particular, has the potential to blur the lines of what marketing is. For example, a clothing retailer with an augmented reality offering could allow customers to see what a particular item looks like on them from the comfort of their couch. People could literally try on dozens of different garments without going outside.
Also, imagine the exponential marketing potential for businesses of people sharing these "fun" interactions in the form of images and videos on their social media accounts.
Marketing is firmly entrenched in the digital era, but now thanks to developments in AI, quantum computing, and the IoT, we're better placed than ever to cater for the unique challenges and opportunities of consumer choice.
I'm a full-time freelance writer and Managing Editor at Creative Mindscape who is lucky enough to call the tropical paradise that is the Philippines my adopted home. In my spare time, I love to dabble in cryptocurrencies and play with my three young children. One's a stressful, non-stop rollercoaster ride; the other is cryptocurrencies.